Compass Danger. Death. Underworld. Compass, is a solo depicting one woman's adventure to the edge of the Underworld and the way she must confront her fear in order to save herself.
Awoken from a restless sleep by a light in the distance, Blue follows an instinct to investigate its source and the magnetic draw to its power. In doing so, she transforms from her human form to that of a primal animal, capable of moving through dimensions, bringing her ever closer to its power. Compass asks: Why does the edge call to us? What awaits us there?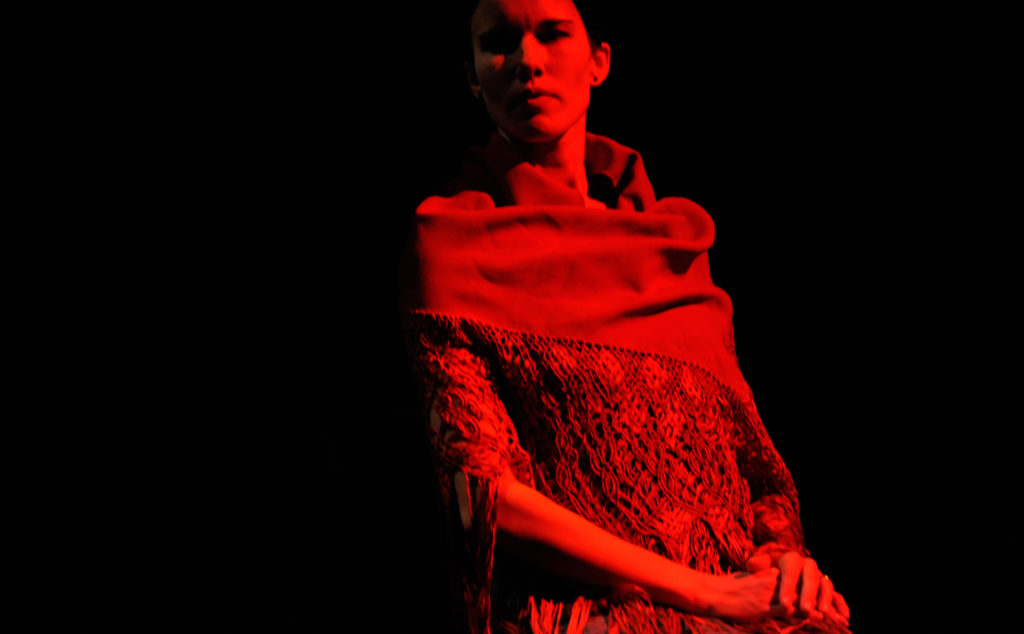 Olivia C. Davies / creation, performance, sound design
Dramaturgical Support: Alejandro Ronceria, Santee Smith
Collaborators in Development: Kristy Janvier, Emily Solstice
Acknowledgement of funding support from BC Arts Council and Canada Council for the Arts for the development and realization of this project.
Previous Shows
Weesageechak Begins to Dance Festival, produced by Native Earth Performing Arts, Aki Studio Theatre, Toronto, ON, Nov. 2015
This original choreography builds on the solo Conversation that was first presented as a work in progress excerpt at BC Buds Spring Arts Festival 2014, Coexisdance Special Event, Dancing on the Edge Festival 2014 and Talking Stick Festival 2015.
This solo expresses a return to the primal to bring back the treasures of self-awareness and transformation. The element of water is expressed through the soundscape as a means of accessing intuition. Implications of heightened awareness possible through ritualistic transformation make it possible to recognize that each moment in time holds the echo of past, present, and future, down is up and up is down. Compass is the heart, orienting the body through multiple dimensions and acting as a conduit for the interplay of forces of the natural world and the unseen.