Home:Our Way ~ women's writing and dance circle will be re-ignited in Fall 2017 – Stay Tuned for More Info – email info@oliviacdavies.ca to receive updates and call-outs.
Home:Our Way ~ women's writing and dance circle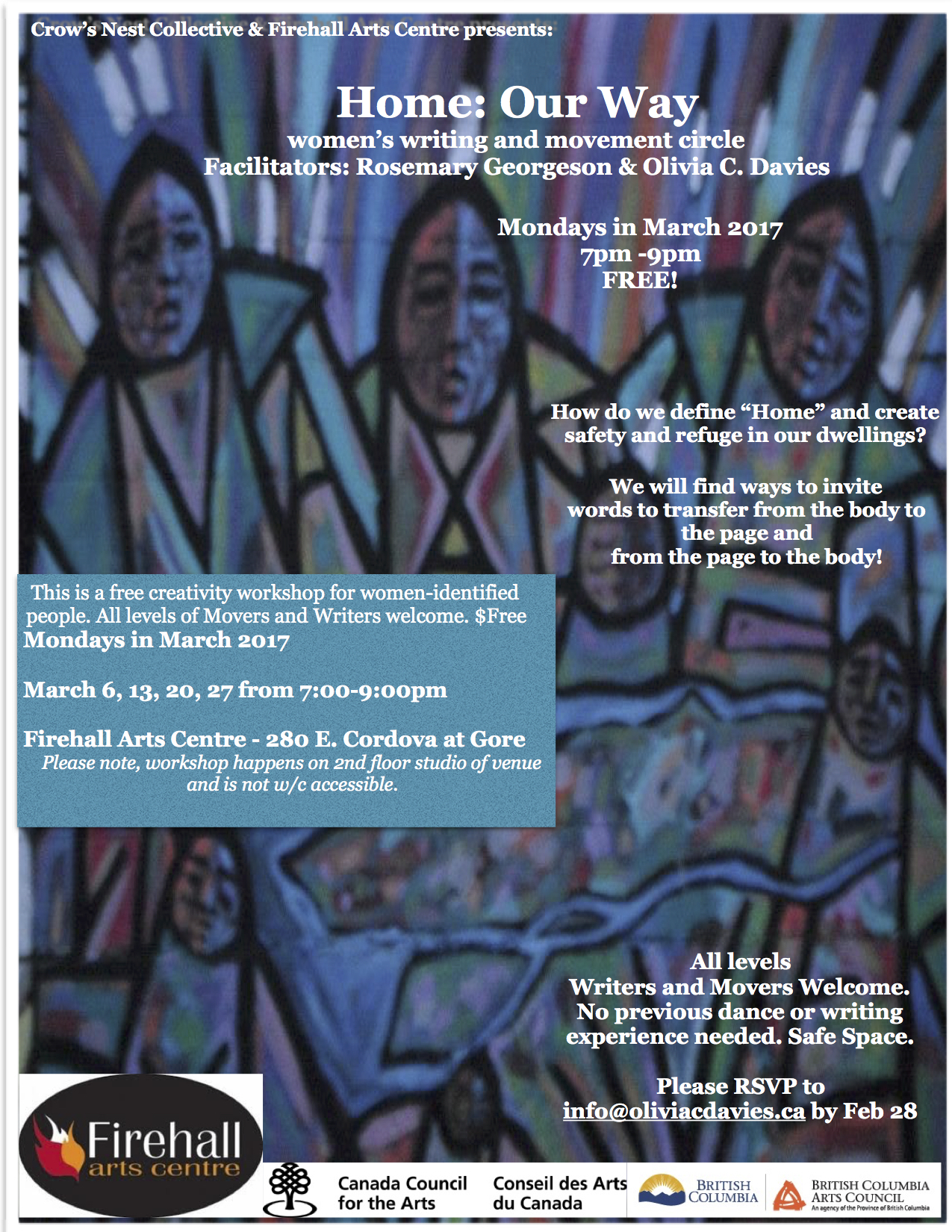 Call for Participants
Mondays in March
March 6th, 13th, 20th, 27th from 7:00-9:00pm
presented in partnership with the
Firehall Arts Centre
How do we define Home?
Where does the word land in our body?
What goes into building our nest?
For women-identified persons.
$50 for full workshop (4 Mondays)
Low-income/artist rate: $5-10 suggested drop-in
Scholarship available to women able to attend all 4 Mondays.
Location: The Firehall Arts Centre at 280 East Cordova Street in Vancouver – 2nd floor
***Please note, the studio is on the 2nd floor and is not w/c accessible***
Join us Mondays in March for this DTES women's writing and dance circle!
In order to get to know you better, please send a short note (250 words max.) telling us why you want to join the circle and your experience writing and dancing by Feb.15th, 2017.
Thank you! This workshop was first presented in partnership with Heart of the City Festival 2016 at the Firehall Arts Centre.
Write to Olivia – email info@oliviacdavies.ca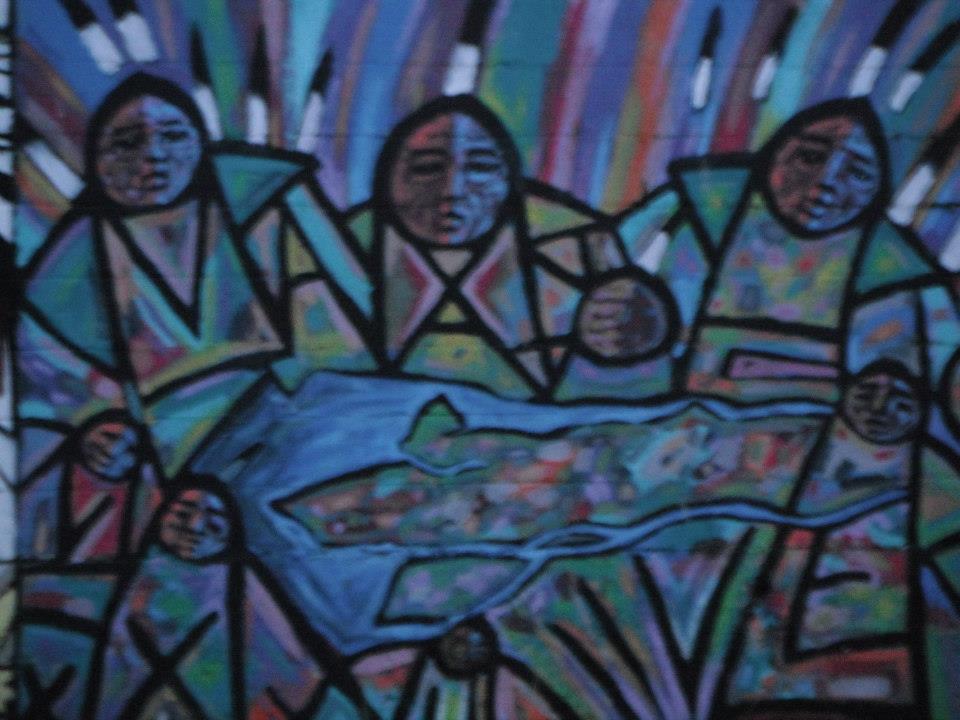 Meditative Movement – Creation Lab with Olivia C. Davies & Emily Long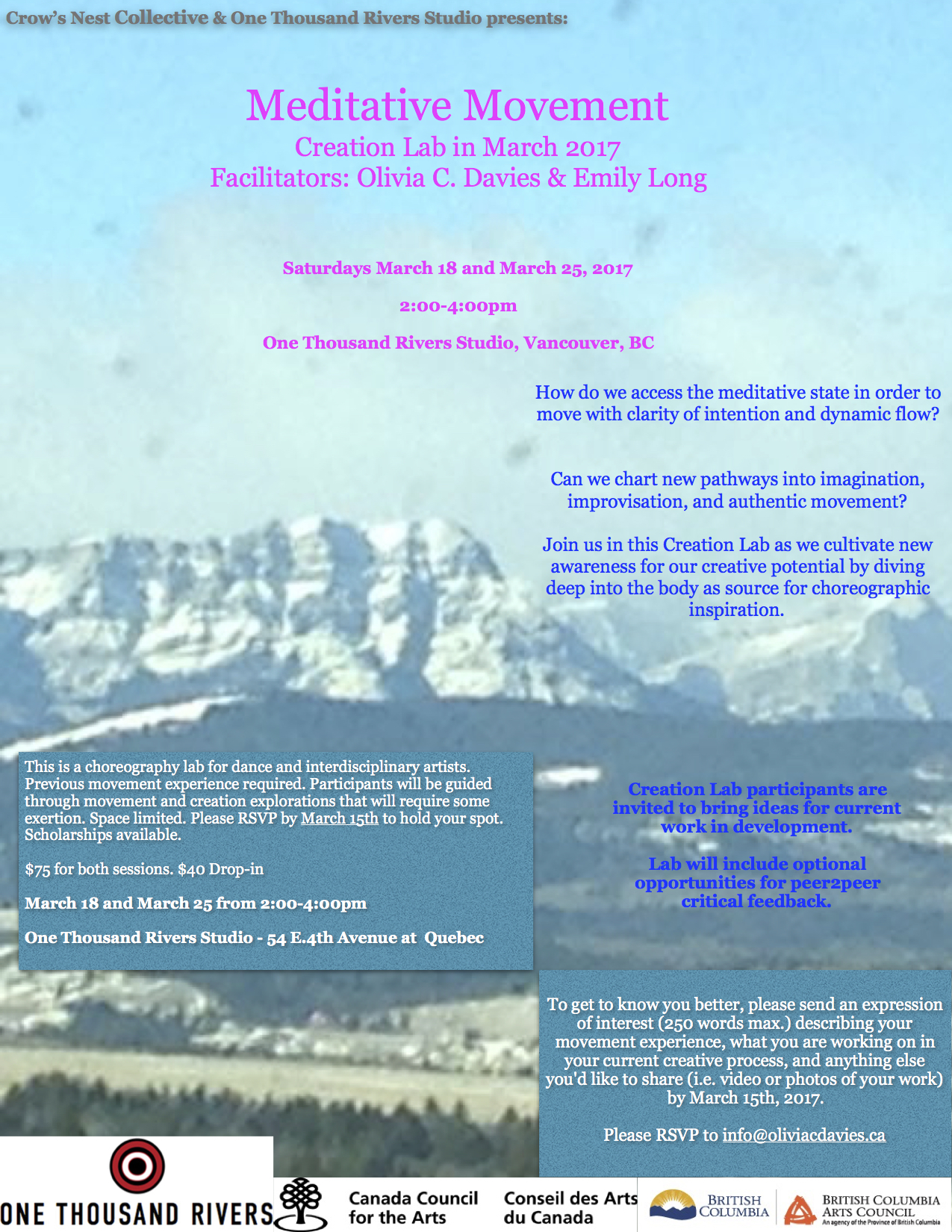 Call for Participants
Saturdays in March
March 18th and 25th from 2:00-4:00pm
Accessing the meditative state in order to move with clarity of intention and dynamic flow, movers will gain new awareness of their creative potential. As creators, we will draw on our personal connection to the land on which we work and play to chart new pathways into imagination, improvisation, and authentic movement. This 2 hour lab will began with somatic warm-up, then move into investigations into the roots of choreographic impulse, and incorporated play with collaborative dance designs. Movers are invited to bring ideas for works currently in development.
Geared to the experienced mover; grassroots, pre-professional, professional, and seasoned movers all welcome!

$75 for Full Workshop (2 Saturdays)
Drop-In $40 ** scholarships available for those interested in attending both sessions **
Location: One Thousand Rivers is located at 54 East 4th Avenue in Vancouver
Please send an expression of interest (250 words max.) describing your movement experience, what you are working on in your current creative process, and anything else you'd like to share (i.e. video or photos of your work) by March 15th, 2017.
RSVP to Olivia by March 15 to hold your spot – 15 spots available- info@oliviacdavies.ca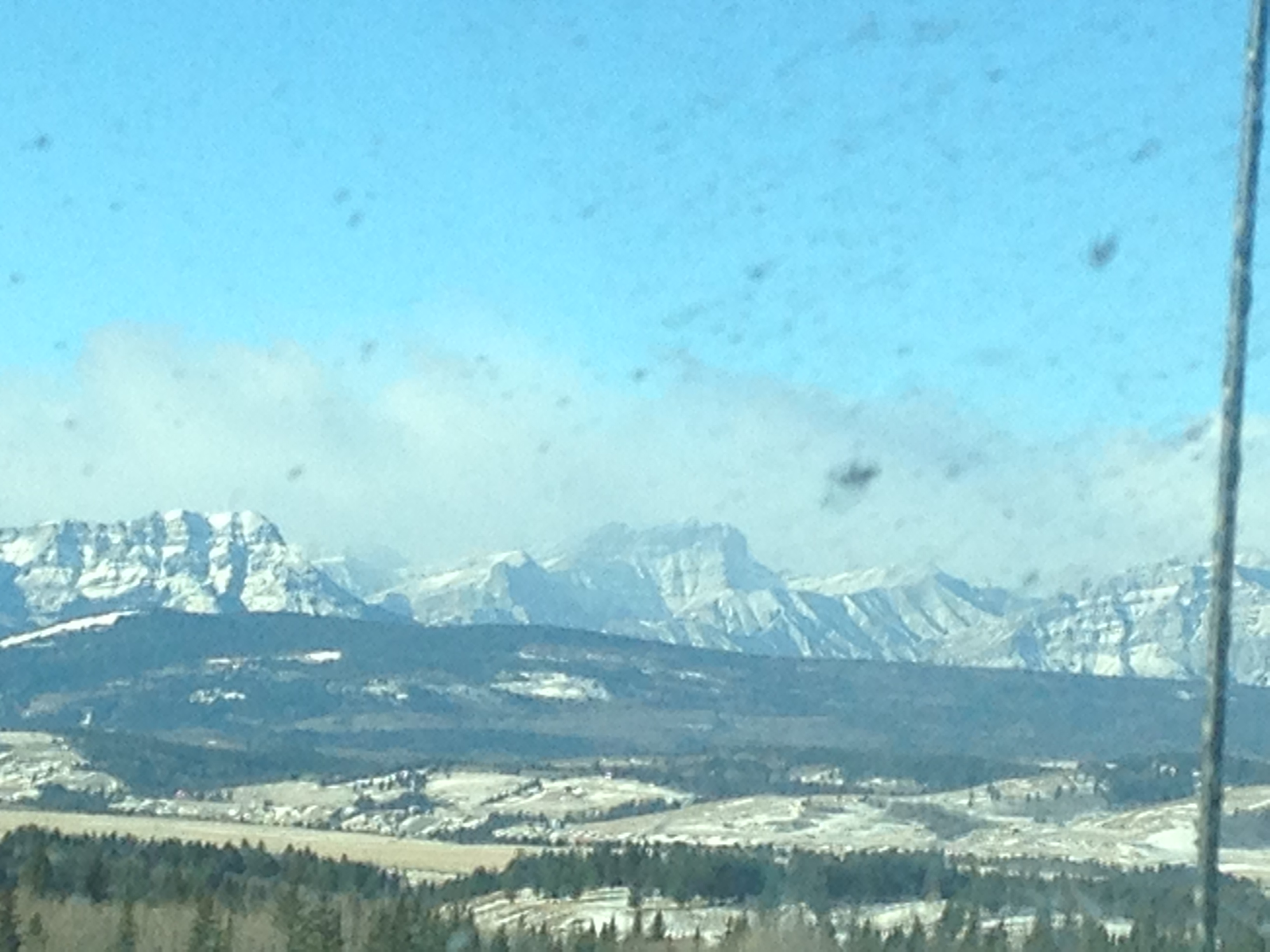 Storytelling Through Movement
Through a series of investigations into personal gesture and story, we will develop the tools of collective creation. Starting with warm-up exercises to awaken the body/mind/breath connections, we will explore patterns to develop locomotion and coordination skills. Participants will be introduced to improvisation exercises and apply techniques to generate dance vocabulary based on personal gesture. Movement motifs will be established through individual and duet exploration on themes. Throughout the workshop, we will develop of the seeds of collective creation and group visioning.
Intro to Ballet
Based in R.A.D and Cechetti forms, this workshop provides participants with basic knowledge and practice in the structural postures and fundamental movement phrases of Classical Ballet. Designed to be flexible for movement beginners, athletes required to obtain and utilize basic understanding of dance aesthetic, or curious people with no previous dance experience, this workshop can be shared individually in one-on-one setting or in small groups for cumulative series training.
Other Facilitation Highlights
Weaving Stories of Transformation – produced by MataDanze Collective with support from Canada Arts Council – Co-facilitator with choreographer Nicole Nigro and members of MataDanze Collective; Toronto, ON, May 2016
Intro to Ballet – private lessons for figure skaters, Vancouver, BC, June 2015
Spirit Bones – Personal Legacy Project – produced by Urban Ink Productions / Pacific Association of First Nations Women – Co-facilitator with director Diane Roberts and Jude Wong; Vancouver, BC, Feb. 2014